2017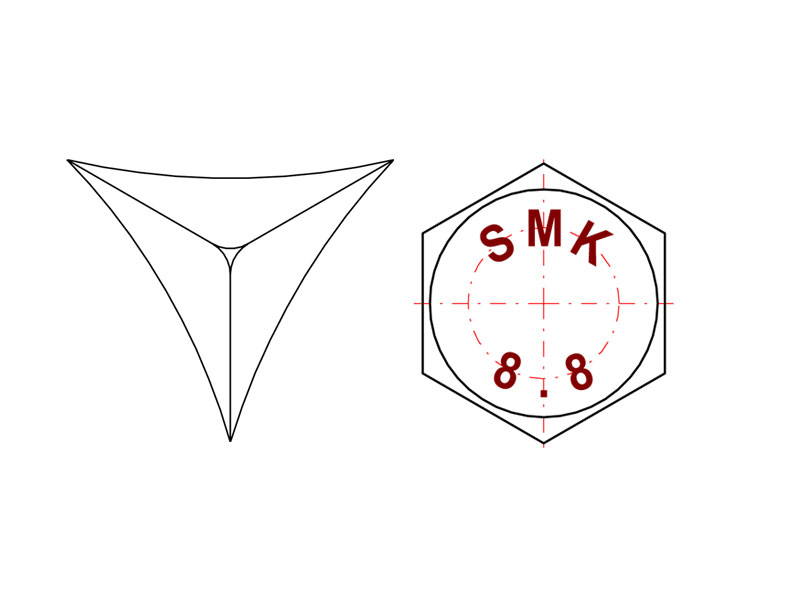 Acquisition of our trademark rights "SMK" and "Schmeck-Triangle" to identify our products.

2016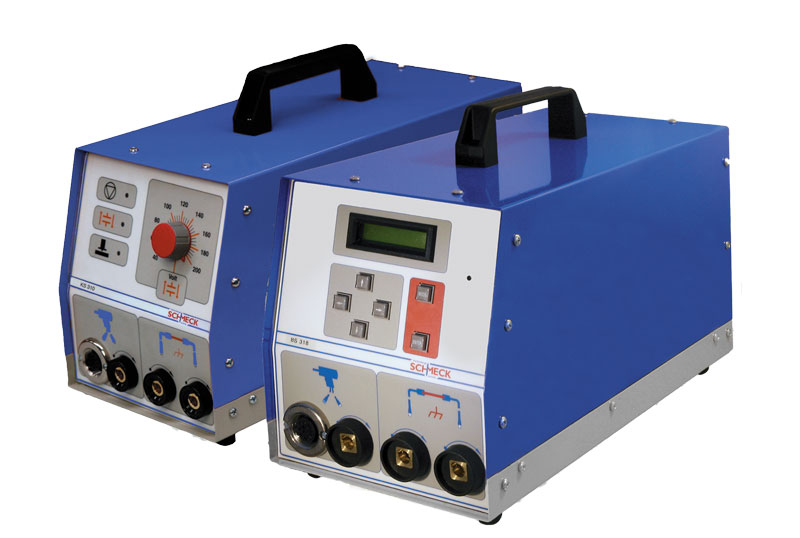 Expanding our product portfolio by stud welding machines for tip ignition.

2015
Machine park extension through the first 2-dies-3 punch press.

2014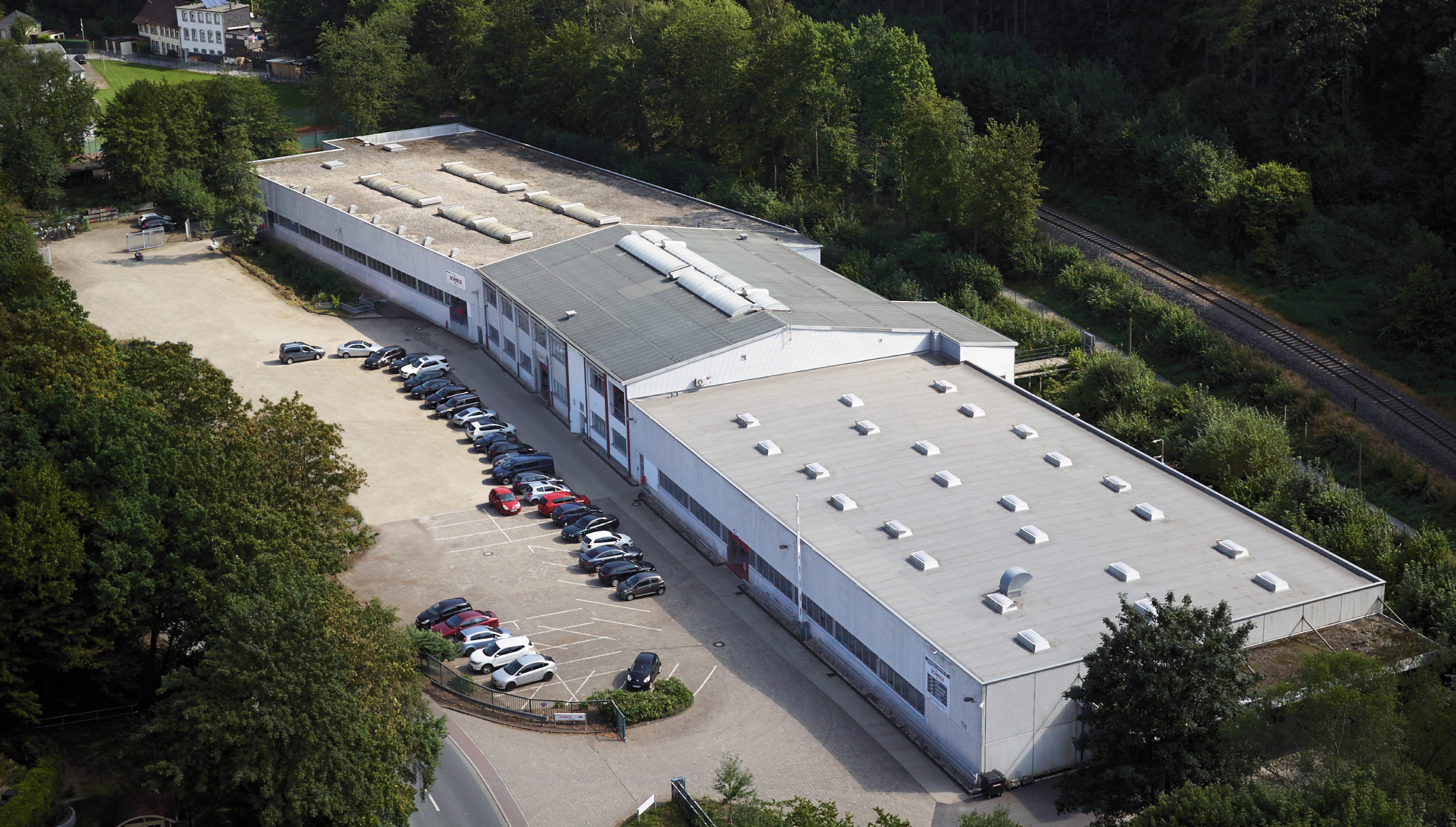 Move into our new building with approx. 7.000 m² production area and 250 m² offices for administration.
As well our business company which was located in Baveria got relocated to Luedenscheid.

2013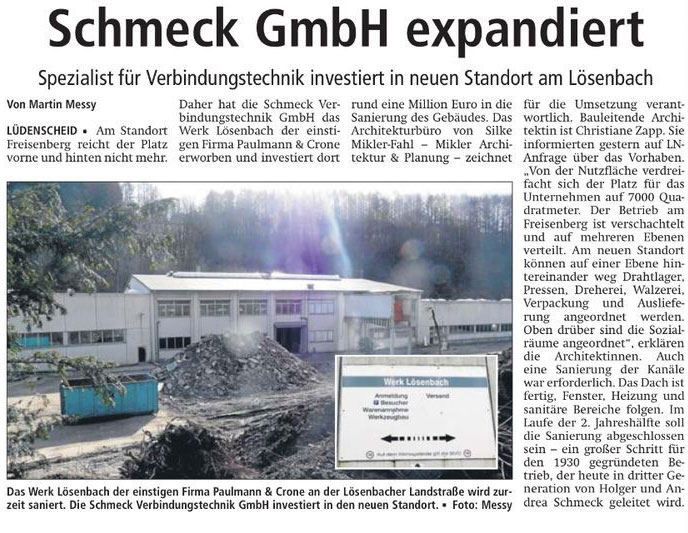 Purchase of a new commercial property located in Loesenbacher Landstraße in Luedenscheid.

2012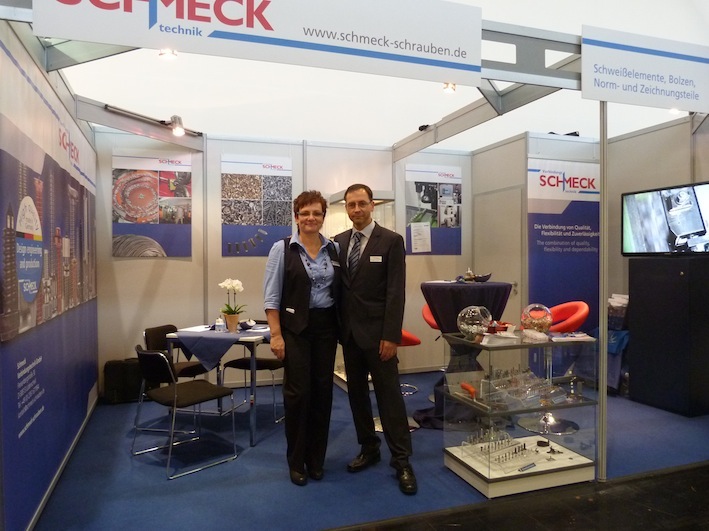 First trade fair presence of our company's hirstory at EuroBLECH in Hannover.

2012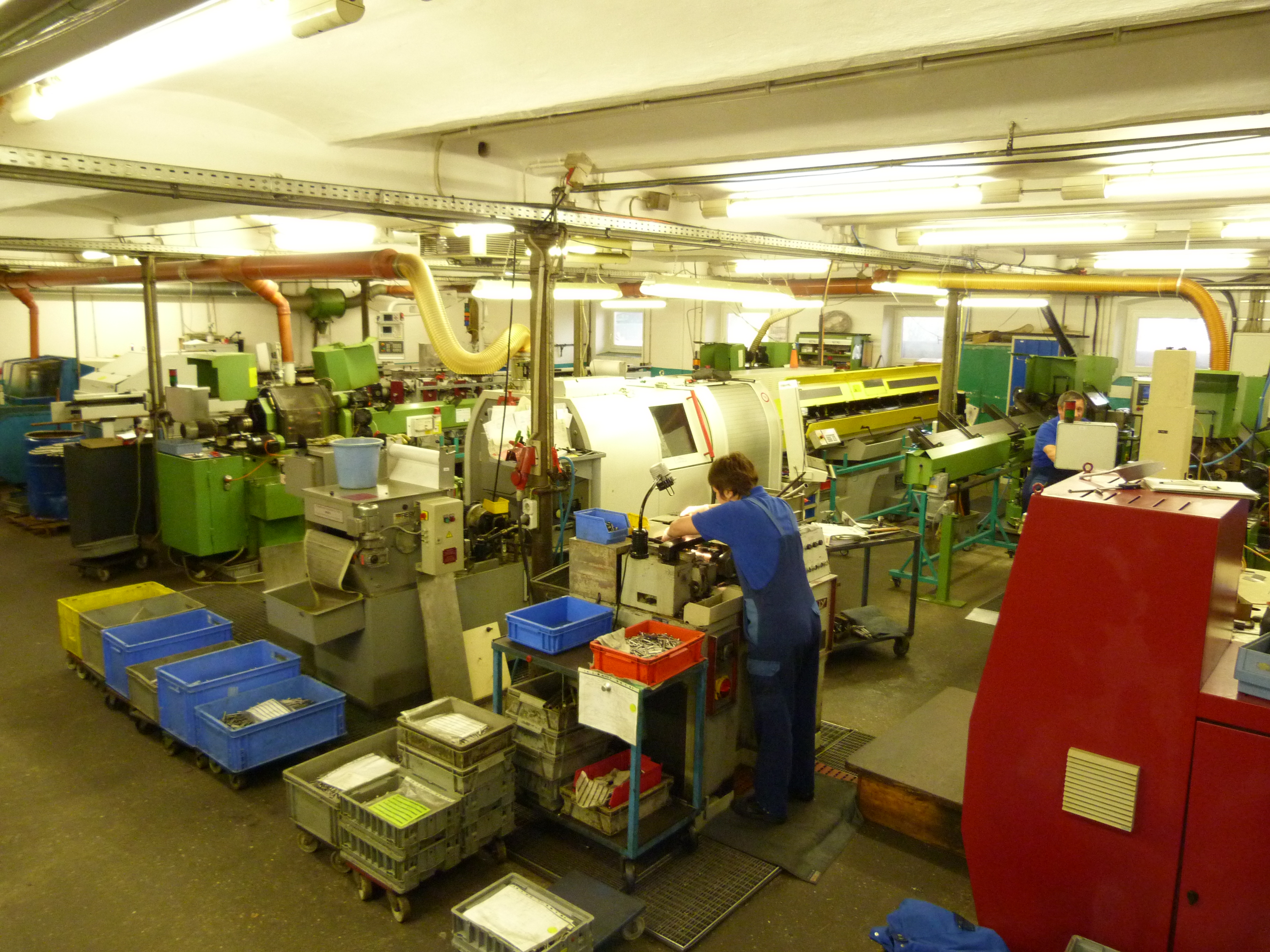 The acquired company "ISF-Engineerung GmbH & Co. KG" in Bavaria got renamed to "Schmeck Drehtechnik GmbH". This turnery company produces drawn arc welding studs and accessories for all types of welding machines.

2009
Production quality and quantity increases by a purchase of a modern sharpening and shaft ends machine.

2008
Buying a new 5 step cold forming press for screws from M8 up to Ø15 mm.

2002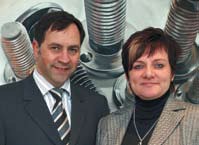 Management takeover by Mr. Holger and Mrs. Andrea Schmeck (3rd generation).

1998
Investing in the first multistage press for cold formed parts which allows us to extend the product range. As well a new automatic sortingmachine is bought.
Starting with the production of friction welding studs for the airbag industry.

1997
First certification acc. to DIN EN ISO 9002: 1994.

1994
Building an annexe to expand the production area at 700 m².

1989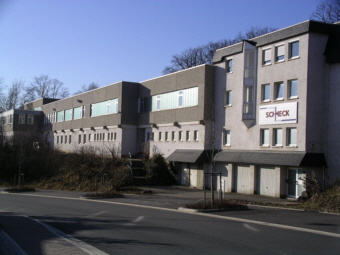 Moving into the new building in the industrial area "Freisenberg" in Luedenscheid. This buidling doubles the capacity of approx. 1.700 m² production area and 120 m² office area.

1985
Investing in our first production control system and EMPB's according to VDA.

1978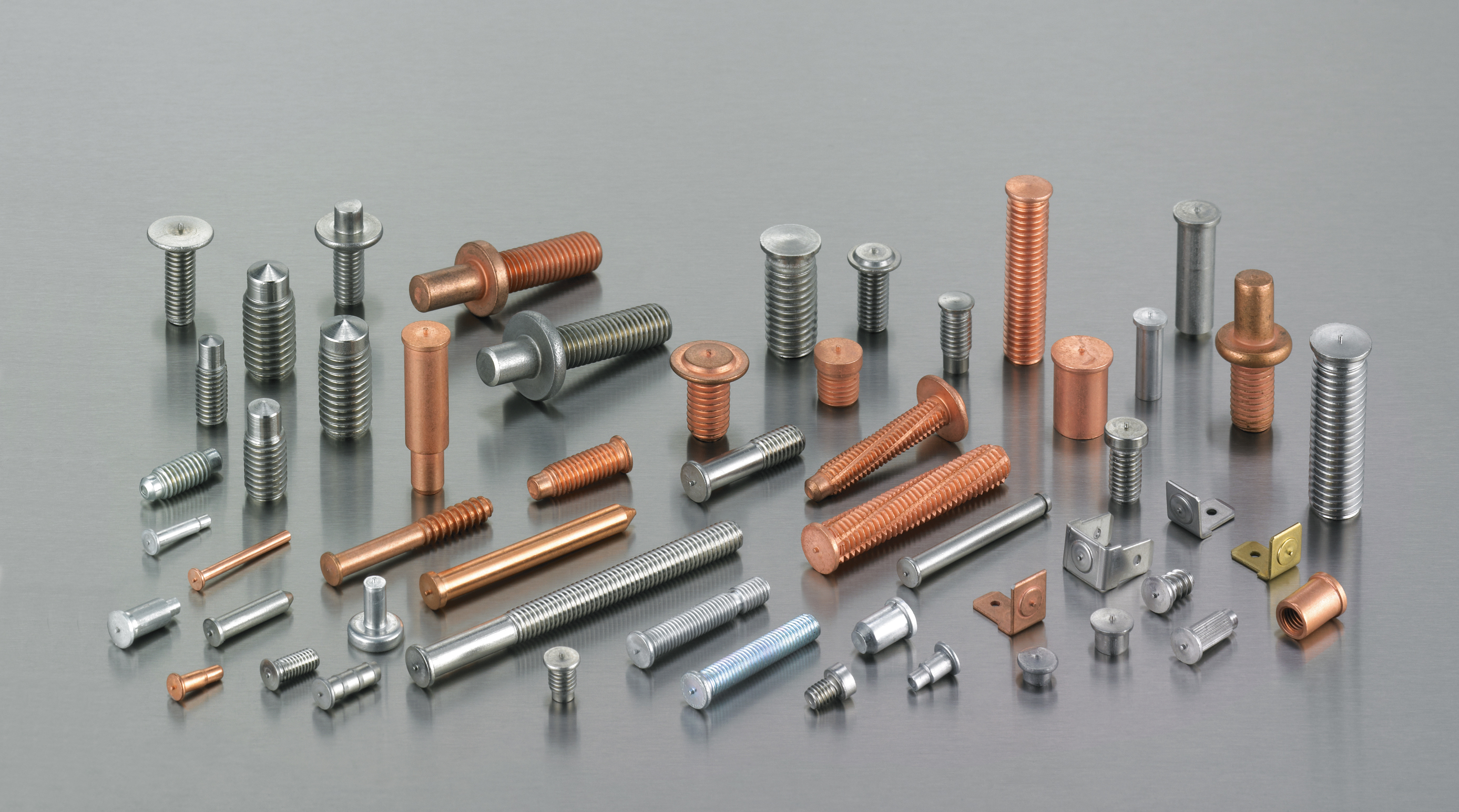 New markets will be developed by starting the production of welding studs acc. to DIN EN ISO 13918.

1977
Mr. Wolfgang Schmeck enters into the business as a new shareholder.

1976
Machinery expansion through the purchase of a thread rolling machine for screw-and -washer assemblies.

1975
Acquiring a modern double blow header to produce blank studs (first high-speed machine).

1968
Starting the production of special fasteners for the automotive supplier industry.

1939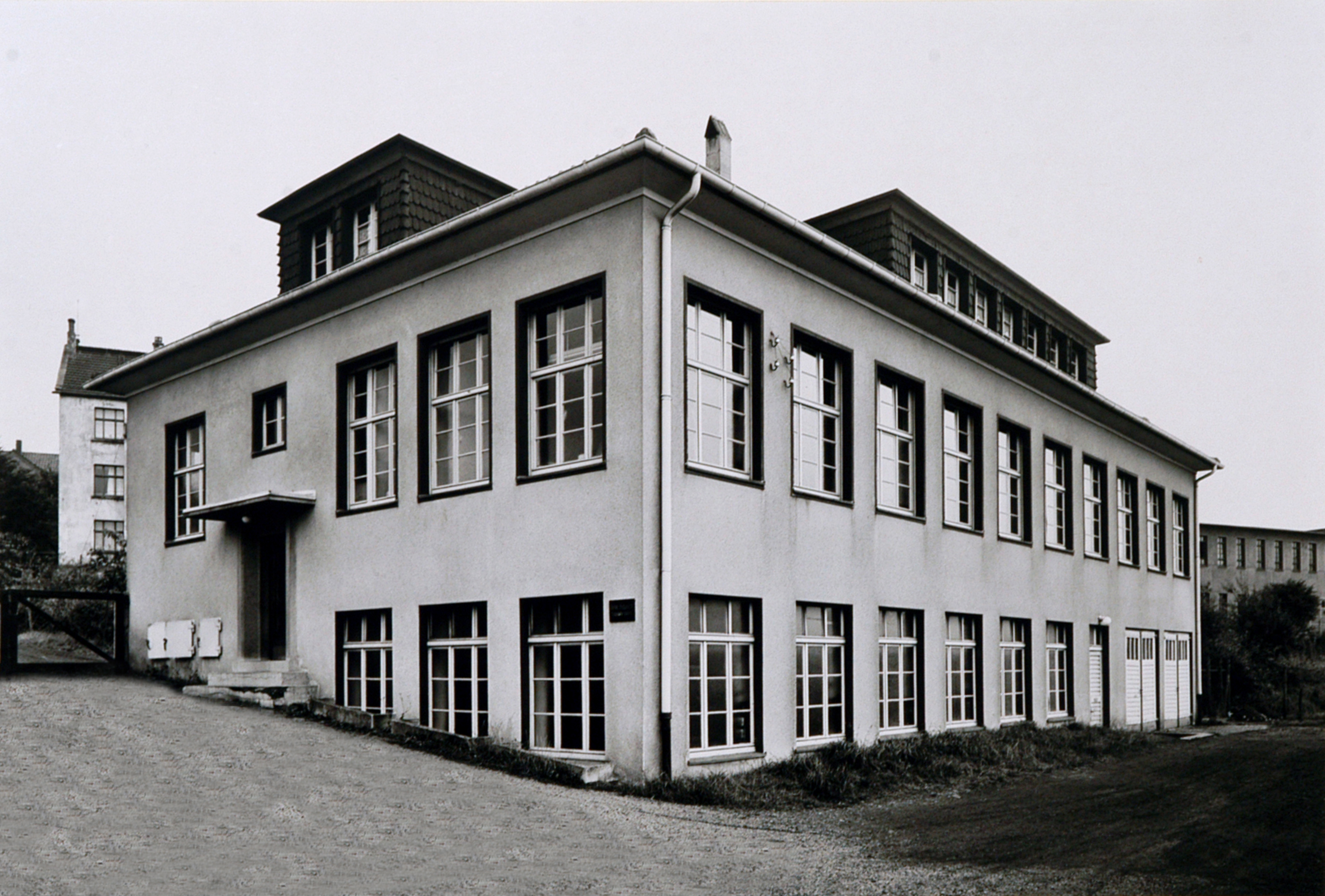 Building the first commercial property in the heart of Luedenscheid with a production area of approx. 340 m².

1930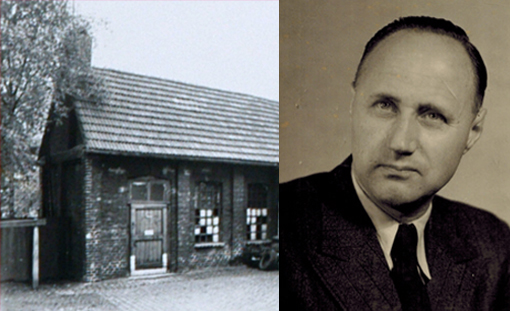 Company is founded by Mr. Walter Schmeck in Lüdenscheid.
Production starts with screws and nuts at approx. 30 m².